St. Petersburg | The Ultimate Travel Destination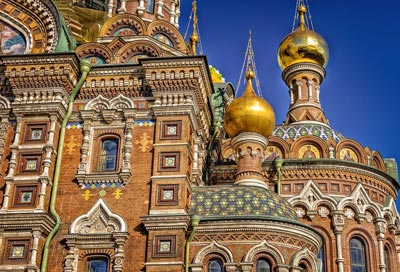 Whenever one thinks about traveling to Russia, what mostly comes to mind is the beautiful and charming Russian women. Next is the extravagant tourist spots and historical sites that can be found in every city within the country, most especially in St. Petersburg. Being able to witness some of the city's major attractions isn't just going to take your breath away but will also literally take you back in time! That's how magnificent of an experience you'll have as you visit the gorgeous city of St. Petersburg, Russia.
Learning about the history of St. Petersburg is enough to keep you on the edge of your seat. With significant events that took place during the reign of the Russian Empire to the rise of the Russian Federation in the very soil of the city, magnificent architectural buildings that were constructed centuries ago, museums and palaces built under the rule of Peter the Great, there are indeed so many things to discover and appreciate in the land that was popularly referred to as the Window to the West.
Russian culture also plays a major role in how the city of St. Petersburg came to be. Its contribution to art and literature alone has been world-renowned and is still being referenced as one of the most influential and groundbreaking. Century-old paintings and artifacts can be found at the State Hermitage Museum, among many other items that hold a certain amount of important history.
Apart from the city's history and culture, the people of St. Petersburg are also one to behold. Their down-to-earth personalities and attitudes toward life make them unique, and it would be an even greater experience to make friends among them as you explore and enjoy the tourism of St. Petersburg, Russia.
Since your interest in St. Petersburg has brought your attention to this page, you're assured that the opportunity to travel to this incredible city is a journey that you will surely cherish for a lifetime! So make sure to equip yourself with some helpful itinerary tips that will serve as a travel guide to ensure you of having a safe, convenient, and memorable trip to the beautiful city of St. Petersburg.
Top 5 Reasons Why You Should Travel to St. Petersburg, Russia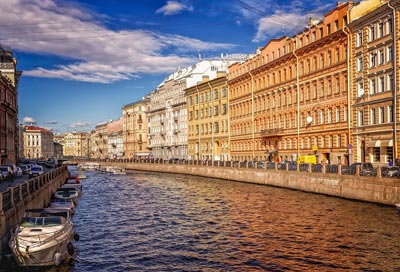 One of the things Russians are most proud of is their country. They are aware of its rich history, culture, and traditions that portray the raw and natural beauty of Russia and its magnificent cities. In St. Petersburg, the people will surely brag to you about the many attractions that the city has to offer. And once you get a taste of what they're referring to, you yourself will end up boasting about your unforgettable experience as well!
As you plan for your adventure to St. Petersburg, here are the top 5 reasons traveling to this beautiful Russian city is definitely worth your while!
The Museums and Palaces - Any travel agency in Russia will always refer you to the prominent State Hermitage Museum, which is the second largest museum in the world and among the most famous ones. There are over three million items, each with a significant history, that are showcased within the complex. Comprised of six historic buildings, five of which are open to the public, the entire museum has a glorious collection of riches, artifacts, paintings, and so much more.
Aside from the Hermitage, the Peterhof Palace is also an incredible place to visit. This is also known as the Russian version of the famous Palace of Versailles located in France. The Russian Museum, Catherine Palace, Saint Michael's Castle, Menshikov Palace, and many more—all of which have unique architectural styles and incredible stories to tell.
The Breathtaking Churches and Cathedrals - Like the museums and palaces in St. Petersburg, the city is also home to breathtaking cathedrals that continue to attract locals and tourists from around the world on a daily basis. Church of the Savior on Spilled Blood, Saint Isaac's Cathedral, Cathedral of St. Andrew the First-Called, Ascension Cathedral, and Trinity Cathedral are just some of the renowned churches that are evidently magnificent in structure, size, and appearance; some of which were built hundreds of years ago.
Influences in Art and Theater - Not only does the city consist of well-known museums that have welcomed countless visitors from around the world in order to witness the cultural and contemporary art scene of St. Petersburg, but it has also made its mark in the world of theater. Ballet and musical performances were held at extravagant theaters like the Mariinsky Theatre, which opened in 1860, and the Mikhailovsky Theatre, which was founded in 1833. The latter was named after Russia's Grand Duke Michael Pavlovich, whereas the Mariinsky has shown a number of spectacular masterpieces of renowned composers like Pyotr Ilyich Tchaikovsky, Modest Mussorgsky, Nikolai Rimsky-Korsakov, and more.
The Exquisite Food - Part of the traveling benefits in St. Petersburg, Russia, is the delicious Russian cuisine. It is unlike anything you've ever had, with traditional and modern recipes that deserve to be called world-class. Even small restaurants in the city manage to whip up a delectable Russian recipe that leaves you wanting more. Famous dishes such as pelmeni, beef stroganoff, Olivier salad, and caviar undoubtedly have an exquisite taste that sets Russian cuisine apart from the rest.
A Vibrant Nightlife - As mentioned, one of the things that St. Petersburg is known for is the beautiful single women who have notable qualities when it comes to love. As you get to enjoy the glamorous nightlife that the city has to offer, you can expect to receive a warm and friendly welcome from numerous gorgeous St. Petersburg girls who are interested in dating foreign men! Understanding their dating culture will certainly give you tips and ideas on how to swoon a Russian lady from St. Petersburg. So while you explore the many wonders of the city, don't miss the chance to meet the lovely women too!
So those are the top 5 reasons why you should travel to St. Petersburg, Russia. Aren't you just thrilled to witness and experience what this magnificent city has in store for you? Get ready to book those tickets and have a wonderful adventure that you will never forget!
Newest, beautiful, single women now added for week of Wednesday, 27 September, 2023 - Tuesday, 3 October, 2023
You have to meet the women to marry them! What other international dating site offers you numerous opportunities to do that?