St. Petersburg Dating Culture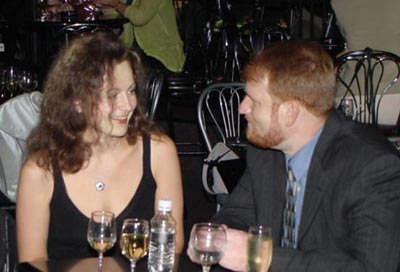 Understanding the culture of a person you're interested to meet, especially if they're from a foreign country, will automatically give you some helpful dating tips for new relationships. You'll find it easier to engage in meaningful conversations and be able to give a good impression to the lady you're out on a date with.
The women of St. Petersburg, Russia observe their own dating culture and strongly stand by the ideals that would make them desirable partners for men to admire and fall in love with. Russian culture has a lot to do with how these women are toward dating, relationships, and marriage.
One of the best ways for you to meet single women in St. Petersburg is to avail of the matchmaking services and exciting singles' tours that we offer through our website. Not all Russian women are fluent in the English language, therefore our services provide professional translators who will personally assist you as you get to know these women before asking them out on a date.
Once you're ready to take the next step, you can acquaint yourself with some helpful dating tips like knowing what questions to ask and avoid asking on your first date with a St. Petersburg lady. Be reminded that this is a whole new and exciting culture for you to experience, so it's best to be well prepared before taking that next step in asking her out.
Normally, St. Petersburg women easily admire a man who knows how to be romantic. Sweet gestures and compliments are highly encouraged if you want to swoon your date. Make sure to dress smart, carefully plan the reservations you need to make for your date, and be the best gentleman that you can be!
No matter how old-fashioned it is, it's always a great idea to give flowers to a woman you're dating. Open doors for her, pull up a chair, and offer to take her home safely once your date is finished. Never assume that you're too good for her and don't expect to be rewarded for the gifts and efforts you made for her. Lastly, be aware of the topics you'll be having during your conversations and be sensible throughout the time you'll be spending with each other.
Finding Romance with a St. Petersburg Woman
Apart from seeking relationship advice as you date a St. Petersburg woman, you should also consider if you are ready to be loyal and committed, with the not-too-distant option of getting married in the future. A long-term relationship is what these women are yearning to have and are serious about finding the right man that they could love and be happy with for the rest of their lives.
You probably know some of the most basic dating tips when you're about to go out with someone for the first time. Being the man, the lady you're dating looks forward to you having everything planned out, starting from picking her up or meeting her at a certain place down to doing your best to impress her with your charm and humor. The more romantic you are, the better! St. Petersburg ladies are very fond and appreciative of the amount of romance that a man is willing to express in order to show his admiration for the woman he's dating.
And once you've found a suitable St. Petersburg lady, created a connection, and developed an intimate relationship with her, you will then discover the many great qualities she has, proving why women from her city and country are one of the most favorable brides to settle down with. Simply put, St. Petersburg women are ideal lifetime partners because their passion and desire to be a loving wife are fueled by the genuine happiness they will get to have by being married to a husband with whom they can build a future family.
Ideal Dates for St. Petersburg Ladies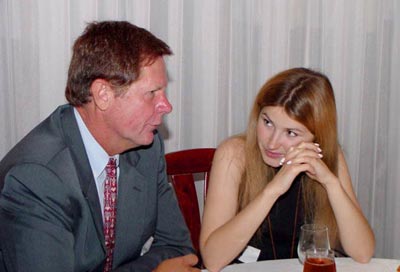 You don't need to have anything extravagant in mind if you're interested in some romantic dating tips. Although St. Petersburg women love being surprised with flowers and gifts, they still know how to appreciate simple and sweet gestures. But if you really want to further increase your chances of winning a woman's heart, do not be hasty. Instead, take your time to really get to know her as you gradually develop your feelings for each other.
The chance to fall in love with a beautiful St. Petersburg woman is something you will get to cherish for a lifetime. So when you go out on your first date with her, take note of important factors that will ensure both of you to have a great time together.
First, pick a place that is ambient and offers an exquisite dining experience. Have your budget planned out because you have to be the one to pay the bill. Remember, it's your first date! If you really want to win her over, be guided according to their culture. Compliment her on her outfit and offer sweet gestures whenever you can. Timing is everything, just so you don't overdo it.
During your date, be calm, confident, and polite. Everything that would describe an ideal gentleman is encouraged. Then again, you don't have to be perfect, but this is your opportunity to really impress her. As mentioned, be attentive to the conversations you'll be having because that is where you will get to know each other's personalities, interests, hobbies, and basically everything that will determine if you are compatible with each other.
St. Petersburg women are known to be adventurous, so it would be a good idea if you plan for something special, something different from any ordinary date that couples are used to. You can consider taking her outdoors, going sightseeing, or any recreational activity where both of you are bound to have a fun and memorable experience!
To conclude, it doesn't take much to prove to a St. Petersburg woman that you're her knight in shining armor. Just be well acquainted with their culture and traditions, and learn about the aforementioned tips regarding the dating scene of Russian women in St. Petersburg. So get ready to fall in love with your future bride among these beautiful and lovely women!
Newest, beautiful, single women now added for week of Wednesday, 29 November, 2023 - Tuesday, 5 December, 2023
You have to meet the women to marry them! What other international dating site offers you numerous opportunities to do that?