The Best Matchmakers and Marriage Agency Work for You in St. Petersburg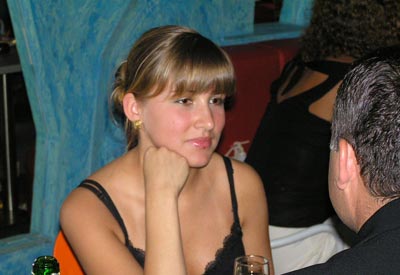 A lot of successful relationships are due to being able to find the perfect match. Nowadays, it doesn't have to be perfect. So long as both parties are loyal, devoted, and trustworthy, the relationship will certainly last. And isn't that what we are all searching for? If you are seeking for a woman to go on a date with and eventually marry someday, make sure to find a suitable one that you can trust to have a loving and affectionate relationship with.
With online dating being totally common these days, it undoubtedly becomes a huge advantage for you to take part in the services offered by one of the best matchmakers operating today. As a matter of fact, we are a well-established marriage agency in St. Petersburg staffed with real, live professional matchmakers throughout the city. Once you register, our matchmakers will start working for you 24/7.
Through our website, you can discover hundreds of profiles of single St. Petersburg women who are searching for love and marriage among foreign men. With the expert and professional services we offer, you are bound to find a suitable match among these lovely ladies.
Our Professional Matchmakers in St. Petersburg Give You a Huge Advantage
If you must know, the main objective of our marriage and matchmaking agency is to assist you in finding desirable ladies with the option of selecting one you'd like to meet in person, get to know, and eventually date. The reason this has become a huge advantage for you is you get to set your own preferences on your profile found on our website. After you register, you can start availing of the exciting services we offer!
Our aim is to help you reach out to certain ladies you're interested in for you to get to know them little by little, which will help you determine who among them you feel you're most compatible with. Next thing you know, you'll be dating a lovely St. Petersburg girl in no time!
Our standard automated services, together with our real, live matchmakers and local staff, are all extremely HUGE ADVANTAGE to you, setting our company's successful matchmaking system apart from other marriage and dating agencies.
Rated as Top Marriage Agency and Matchmaker in St. Petersburg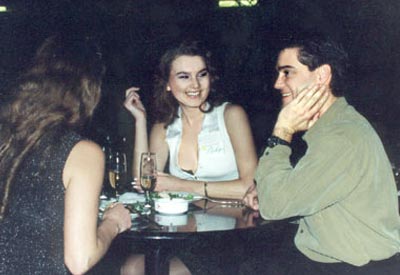 Our parent agency is based in the US and has won awards such as Top Matchmaker, Best Niche Dating Site, Best International Dating Agency, and Best Dating Affiliate Program at the iDATE Awards international singles conventions.
All the aforementioned awards make our company much more recognized as one of the top online matchmakers in the world. More awards as such are expected to keep coming as our unique approach, superior customer service (you can CALL our offices during normal business hours), and years of successful experiences continue to surpass numerous competing marriage and matchmaking agencies.
Once you log into your account, you can start browsing through our site and visit our media page for more details regarding these awards. You can also view the several television shows, movies, talk shows, and documentaries that have featured our services.
Saint-Petersburg-Women.Com Is Absolutely Your Best Option for Romance and Marriage in St. Petersburg
When it comes to Russian dating, a lot of foreign men are fascinated to meet women from St. Petersburg. Aside from the many popular tourist spots found within the city, the women also mark themselves as one of the destinations foreign men wish to encounter during their journey.
There are many great qualities that Russian singles are known to have which is why they are also one of the most sought-after brides in the world today. You can trust that Saint Petersburg Women offers services that aim to let you take advantage of the beneficial services we offer. Profiles of single St. Petersburg women members are efficiently screened and verified by our local staff so that you can have a safe and convenient experience in meeting these women.
One of the fun and exciting ways for you to meet the women is to join our famous singles' tours where you can mingle and get to know them better. Enjoy an array of delicious Russian cuisines at luxurious hotels and venues! During our tours, we also offer accommodations with the tours you'll be having to some of the city's most famous tourist destinations. These are all skillfully planned and prepared for you to have an incredible and memorable experience as you search for your one true love among St. Petersburg ladies!
When you get to meet these Russian women, you will then have a better understanding of their notable values and traits that make them ideal lifetime partners. You'll find that they are very passionate about maintaining a healthy and happy relationship with the person they're involved with. So aren't you excited to give your best shot at dating a beautiful woman from St. Petersburg? Now is your chance to experience this once-in-a-lifetime journey!
Take Advantage of the Best Matchmakers and Marriage Agency in St. Petersburg!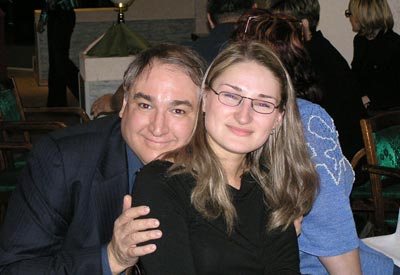 Our company has had so many accomplishments in terms of finding love through international dating. The matchmaking services that we provided allowed men and women to meet each other for the first time and ending up wanting to be together for the rest of their lives!
Even if you think you've been in love before, being able to have this kind of experience through the services we offer will be something you'll learn to cherish forever. We can't deny that the reason you're here in the first place is because you have decided to broaden your search and interest with regards to finding a woman you'd like to settle down with in the future.
So take advantage of what we have to offer and begin your romantic journey in finding love among gorgeous St. Petersburg women!
There is NO credit card required and there is absolutely NO OBLIGATION in any way!
Take your time in reviewing the many profiles of single women on our website and don't hesitate to familiarize yourself with our various services. Our matchmakers and local staff are at your service, ready to help you find your future bride!
Newest, beautiful, single women now added for week of Wednesday, 27 September, 2023 - Tuesday, 3 October, 2023
You have to meet the women to marry them! What other international dating site offers you numerous opportunities to do that?